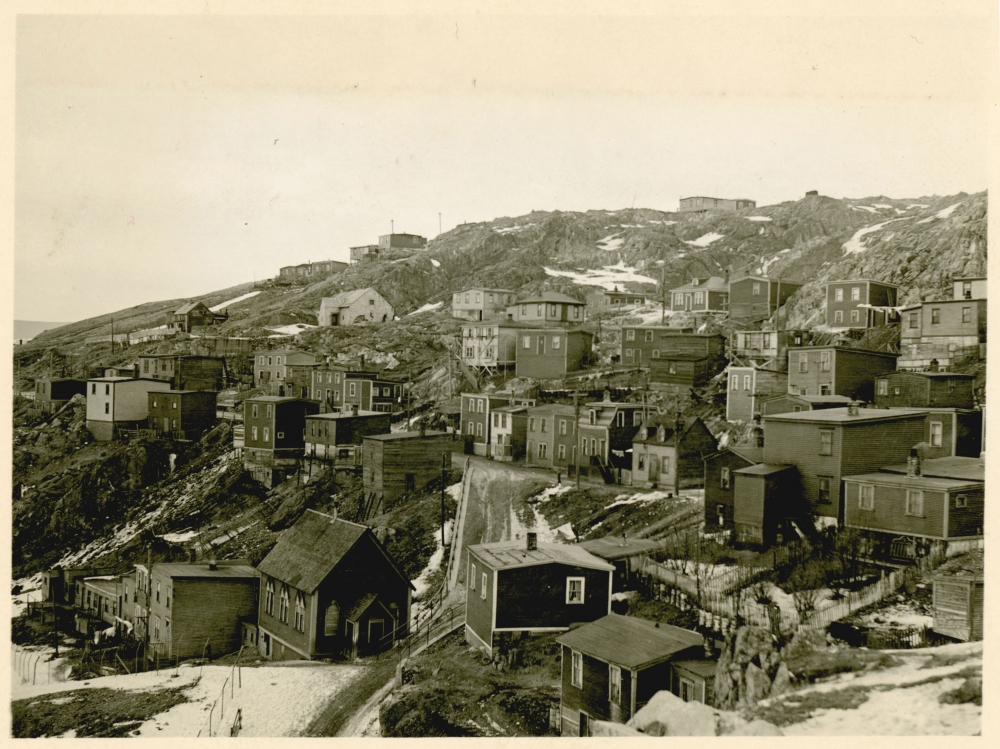 Newfoundland's small but vibrant Jewish community dates back to the 1890s. The island, which did not join Canada until 1949, was hit hard by economic recession in the 1930s. Despite several proposals to settle Jewish refugees on the island, including much-needed doctors and entrepreneurs, the administration preferred to maintain the British character of the Dominion. The fact that more than 12,000 individual requests were rejected during this period is, as historian Gerhard Bassler concludes, "inexplicable without identifying antisemitism as a motivating force".
After joining the Canadian Confederation in 1949, Newfoundland was opened to immigration. The existing Jewish community welcomed 26 Holocaust survivor families to the province. Some survivors were sponsored by relatives, or married into St. John's families. Others, like Philip Riteman, started out as peddlers and travelled to smaller communities throughout the province. Eventually several survivors became the backbone of trade in Newfoundland. Ernst Deutsch, a former interned refugee, was a physicist at Memorial University. Andreas Barban, who had survived the war in Shanghai, became a music instructor and broadcaster, helping found the Newfoundland Symphony Orchestra.
Today, about 300 members of the public attend the annual Holocaust Memorial Service at Beth El Synagogue in St. John's, the only synagogue in Newfoundland. The event was initiated by Louis Ferman and Grunia Movschovitz, a couple who met during the war, and is officially recognised as a day of mourning by the provincial government.