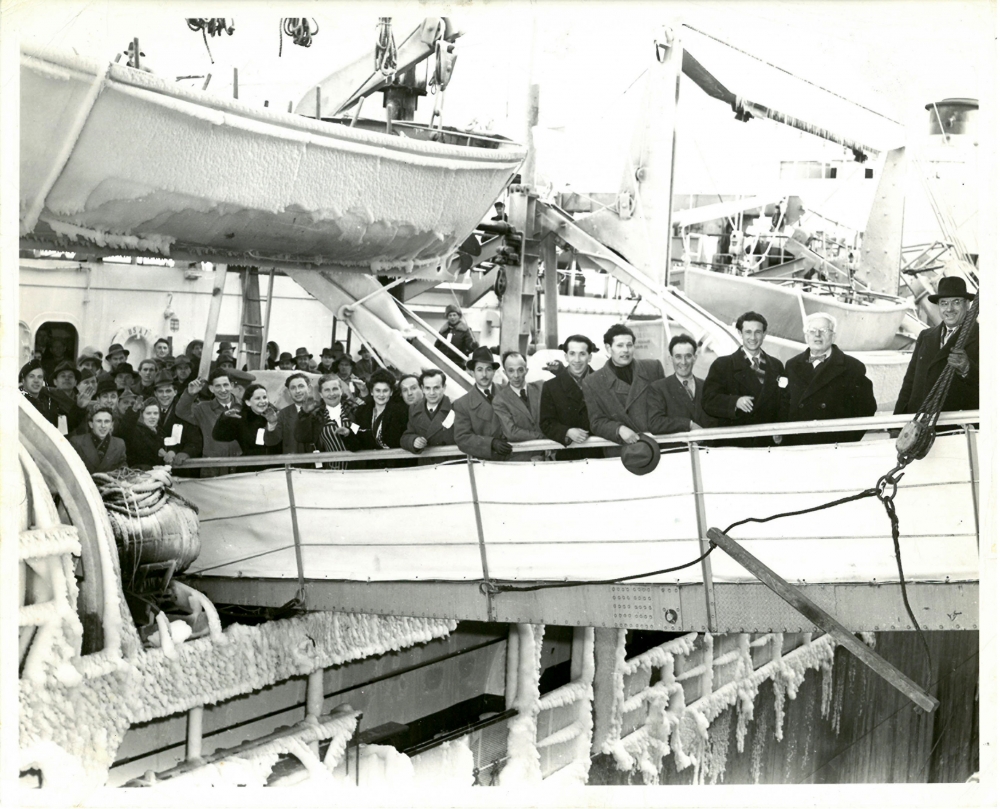 The port of Halifax served as a key point of entry for Jewish immigrants, dating far back to when Jews first arrived in the city in 1750. Now home to the Canadian Museum of Immigration, Pier 21 was the main gateway for one million immigrants who arrived in Canada between 1928 and 1971, including about 100,000 refugees and displaced persons after the war. Newcomers were greeted by immigration officials who processed their documents, medical staff who administered treatments, and Red Cross volunteers and clergy from all faiths who reached out to help.
In the early post-war years, when immigrants still travelled by ocean liner, Halifax's small Jewish community of 1,348 provided the first Canadian welcome to thousands of Holocaust survivors and their families. The local JIAS committee assisted survivors with paperwork, provided food, and helped them find transport to their new homes across Canada. In 1951 alone, JIAS met 73 ships and assisted 2,934 Jewish immigrants. JIAS volunteer Sadie Fineberg, a multilingual philanthropist, was commissioned by Halifax's mayor in 1948 to be the city's official greeter and counsellor. She served in this position for almost four decades.
The Maritimes became home to a small number of war orphans and other survivors. The Halifax Jewish community of 1,500 holds an annual Holocaust education week as well as commemoration events, organized through the Atlantic Jewish Council.