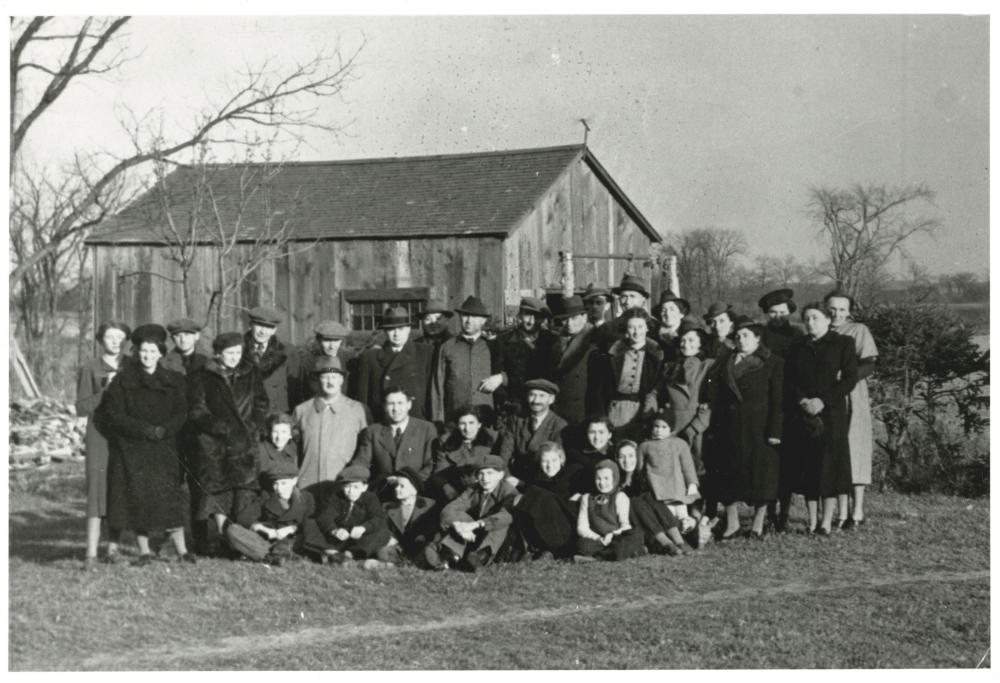 In 1938, Nazi Germany annexed the Sudeten region of Czechoslovakia, creating a refugee movement of 80,000 people. Canada agreed to Britain's request to waive its strict immigration regulations and take in a small number of Czech refugees under the assurance that most would be Christian farmers. Among the 303 families and 72 single men admitted to Canada were Jewish families who settled on farms in South-Western Ontario. There is no way to know the exact number of Jews who arrived in this group, since many entered "Christian" on their applications.
Most of the Czech refugees settled in small communities near Hamilton. Hamilton's Jewish community of 2,600 people had been established since the 1850s with the arrival of German Jews. The city's first Jewish families formed Anshe Sholom, Canada's first Reform congregation. In 1882, they built a synagogue at 143 Hughson St. South. Hamilton's United Hebrew Association provided aid to refugee farmers, and the Canadian Jewish Congress' (CJC) refugee committee assisted Ontario families with farm loans. The CJC also provided agricultural expertise to the Jewish farmers to assure their success.
With the help of CJC, another small group of Jewish farmers managed to squeeze into the country in 1936 through the Canada's railway colonization programs. These initiatives between the government and railway companies worked to recruit and settle immigrants across the country.