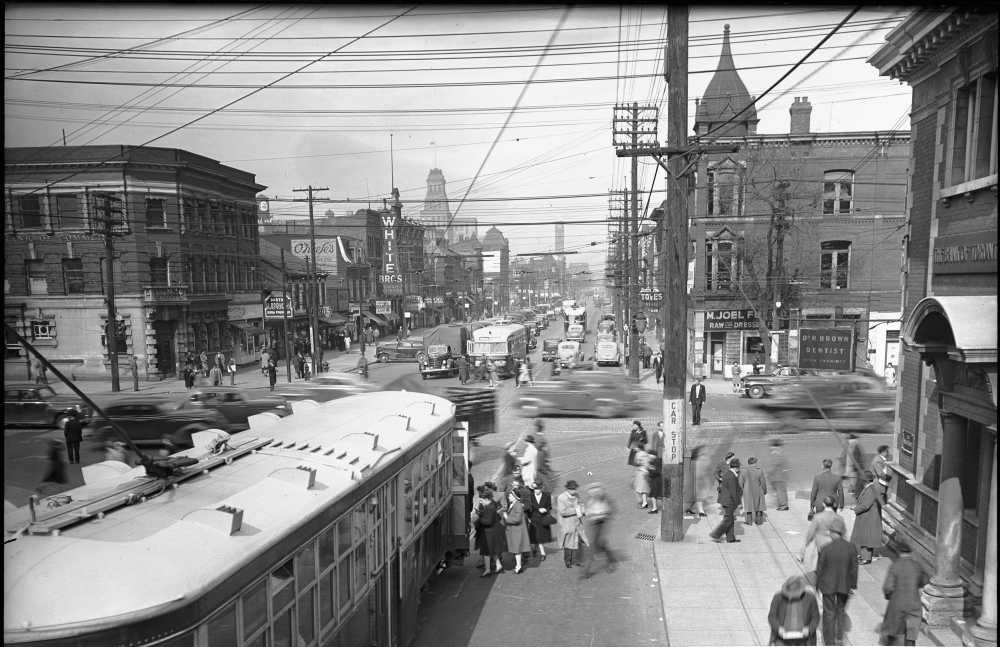 Toronto's Jewish community was the city's largest non-English speaking ethnic group in the 1940s. Most Jews congregated in the Spadina/Ossington/Harbord/College Street neighbourhoods, nearby the clothing factories along Spadina Avenue where they worked as tailors, peddlers, grocers, salesmen, contractors, and small storeowners.
Between 1946 and 1950, the arrival of Holocaust survivors increased Toronto's Jewish population by 10%. Thousands arrived as part of Canada's tailor and furrier programs. The Canadian Jewish Congress purchased several houses on Beverley Street at Dundas to provide temporary housing. Survivors were further supported by the Jewish Immigration Aid Society (JIAS) with rental deposits and loans, and the Council of Jewish Women provided donated clothing and goods.
Survivors created their own institutions and synagogues in Toronto, and built families to compensate for lost grandparents, siblings, aunts, uncles, and cousins. Most remained in the labour force all their lives, while many became successful entrepreneurs, storeowners, real estate developers, as well as professionals with university degrees.