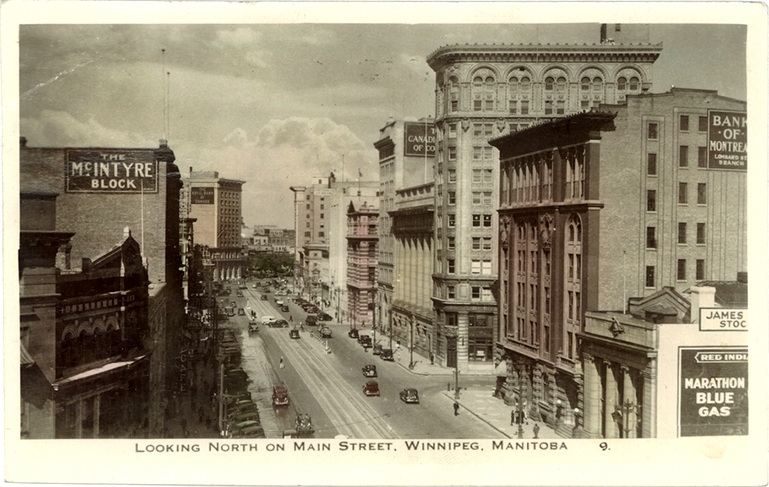 By the end of the Second World War, Winnipeg's Jewish community was well-established in the city's North End, located north of the CPR railroad tracks. The neighbourhood's bakeries, delis, and markets catered to Jews, as well as other Eastern European immigrants, most of whom worked for the rail yards and associated industries.
In the decade after the war, about 1,000 Holocaust survivors settled in Winnipeg, including 131 teenagers arriving through the War Orphans Project. The Jewish Immigrant Aid Society (JIAS) mobilized efforts across the country to help survivors adjust to their new lives. The Winnipeg branch organized English language and citizenship classes as well as recreational activities at the local Young Men's Hebrew Association (YMHA) on 91 Albert Street.   
Survivors represented more than 5% of Winnipeg's Jewish population, yet they were not easily integrated into the Jewish community. Instead, survivors congregated together and created their own social groups. These organisations, which worked collaboratively on commemoration and education events throughout the 1960s and 1970s, formed Winnipeg's Holocaust Memorial Committee in 1975. Committee chair Philip Weiss – a survivor who arrived in Winnipeg through the Tailor Project –  lobbied for a permanent monument commemorating victims of the Holocaust to be erected on the public grounds of Manitoba's provincial legislature. Unveiled in 1990, the monument was the first of its kind in Canada.